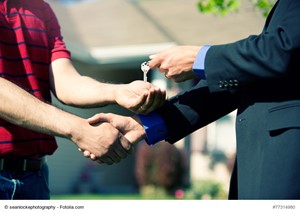 Want to acquire the perfect home at the perfect price? You're not alone. As such, you'll likely need to allocate significant time and resources to your home search if you hope to transform your dream into a reality.
Lucky for you, we're here to help you navigate the real estate market so you can move closer to purchasing a top-notch house at a budget-friendly price.
Now, let's take a look at three tips so you can buy your ideal home at a price that matches or exceeds your expectations.
1. Establish Realistic Homebuying Goals
Although you may have lofty dreams of purchasing a deluxe house quickly, it may take some time to find a house that fulfills your needs.
Setting realistic expectations for a home search is ideal for property buyers. With realistic goals, you may be able to avoid disappointments and frustrations along the homebuying journey.
Evaluating the current real estate market often offers a great way to help you map out your homebuying plans. This will enable you to examine the prices of assorted homes, determine which houses you like and define a price range for your ideal house.
Also, it never hurts to look at the prices of recently sold houses, either. This will allow you to see how quickly residences are selling and determine whether you're about to enter a buyer's or seller's market.
2. Get Pre-Approved for a Mortgage
You know that you want to own a house, but how do you intend to pay for it? Ultimately, you may want to get pre-approved for a mortgage – something that can help you accelerate your journey from homebuyer to homeowner.
Meet with banks and credit unions to learn about all of the mortgage options that are available. Then, you can choose a mortgage that will help you avoid the temptation to overspend to acquire your ideal home.
When you consult with banks and credit unions, be sure to ask plenty of mortgage questions as well. That way, you can learn about the ins and outs of various mortgage options and select a mortgage that suits you perfectly.
3. Collaborate with a Real Estate Agent
A real estate agent is a housing market expert who is happy to help you make your homeownership dreams come true.
Typically, a real estate agent will set up home showings, keep you informed about new residences as they become available and offer honest, unbiased homebuying recommendations. He or she will even negotiate with property sellers on your behalf, ensuring you can get the best price on any home, in any real estate market.
With a real estate agent at your side, you can receive expert guidance throughout the homebuying journey. In addition, a real estate agent will respond to your homebuying concerns and questions, guaranteeing you can make informed decisions time and time again.
Ready to acquire your dream home at your dream price? Use these tips, and you should have no trouble purchasing a terrific house without breaking your budget.